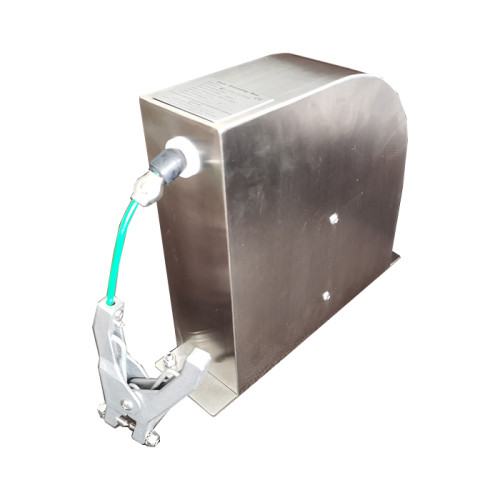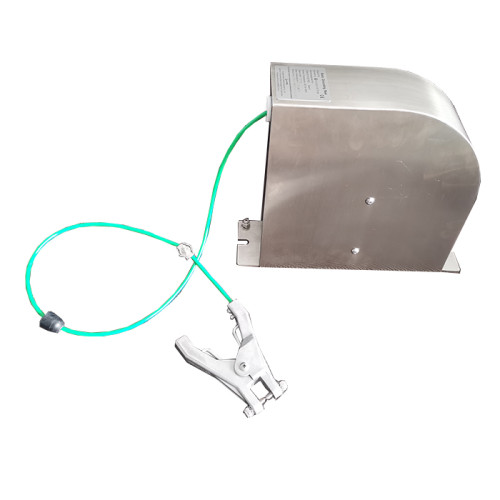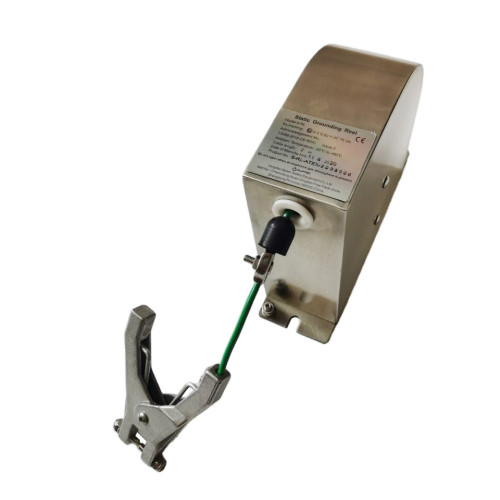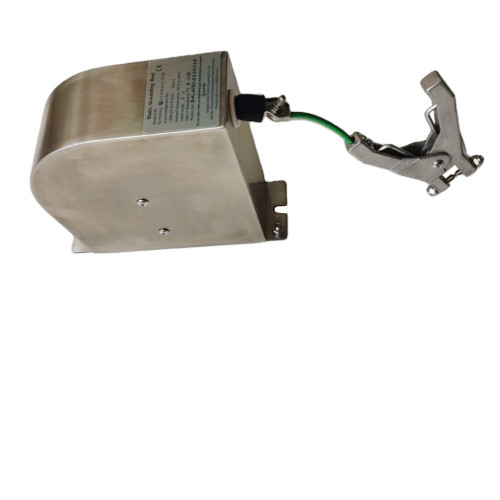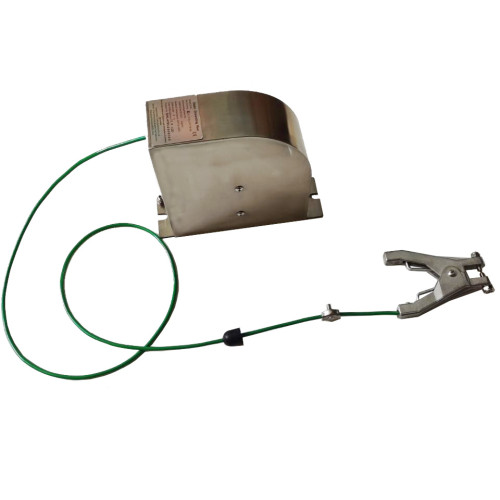 ATEX approved Static Discharge Cable Reel with retractable cable
Item specifics
Structure

316L SS Hosing + 7m green cable
Cable Material

Copper
Clamp Material

SC-01 Aluminum Clamp
Gross Weight

3.0kgs
Certification

ATEX cert.
Description
The ATEX approved
"Static Grounding Reels" have a self­retracting cable drum and an instant locking mechanism to prevent the cable from becoming tangled.
The standard S-RL model includes a 7m (23ft.) polyurethane jacketed stainless steel cable. An ATEX approved, heavy duty grounding clamp (with replaceable stainless steel tips) is connected to the cable for a solid connection to the grounding surface. S-RL static cable reel with retractable cable is also available with 15m (49ft.) and 20m (65ft.) cable lengths.
1) The housing and base plate are constructed of corrosion resistant, brushed finished, stainless steel for long life.
2) Major internal components are made of rust and corrosion resistant materials.
3) The grounding cable can be locked at any length.
4) Self-rewinding cable mechanism assures the cable will be retracted at a controlled and constant speed.
5) The static cable is polyurethane or nylon coated stainless steel cable for protection of the cable and for easy cleaning.
6) The static grounding clamp has replaceable, pointed contact pins to assist in piercing through rust and corrosion insuring there is a positive contact for a reliable ground.
7) The S-RLs compact design allows it to be installed where space may be limited.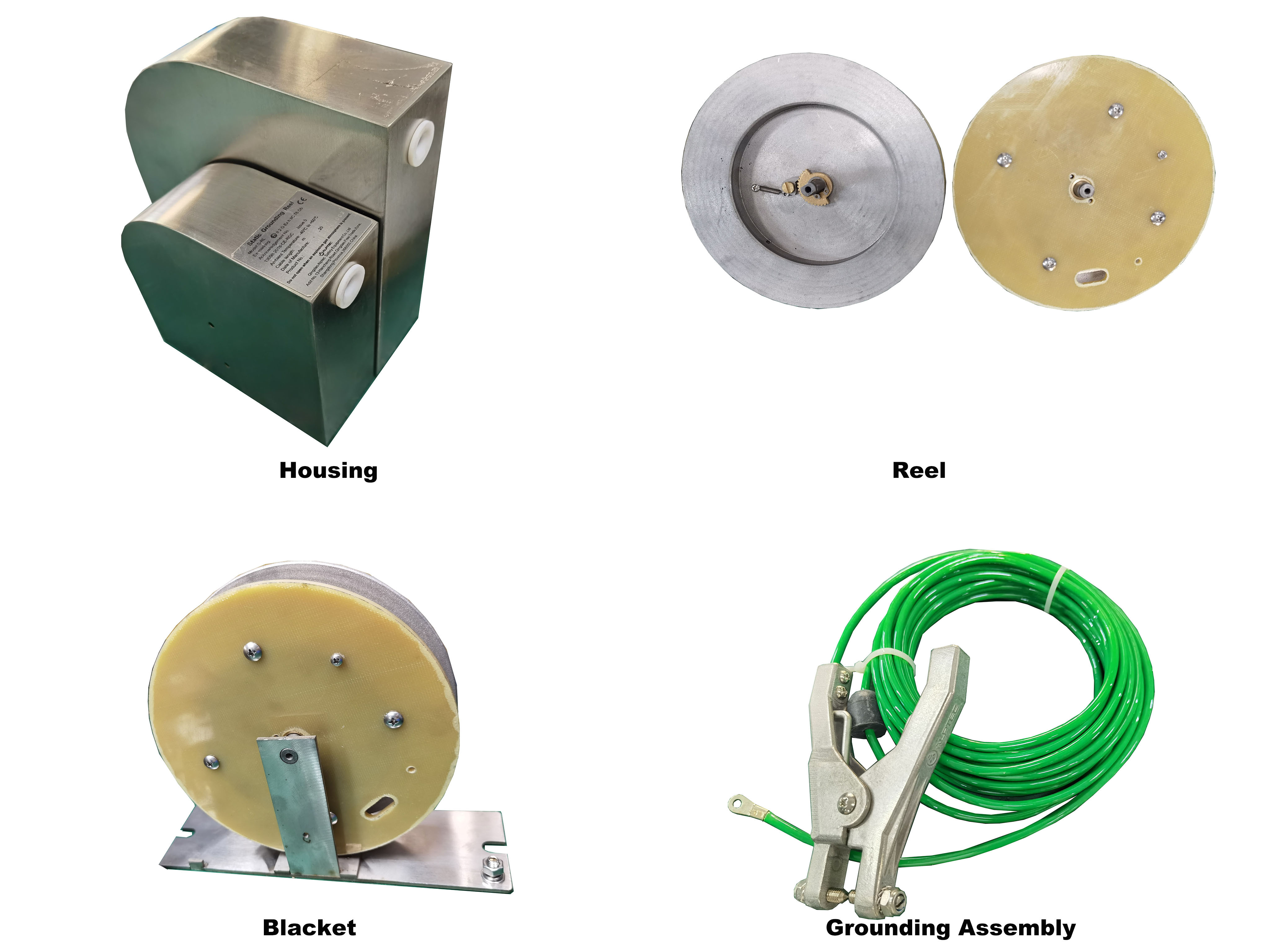 Hosing Material:304SS
Clamp cable length:7m(23ft.)
15m (49ft.) 20m (65ft.)
Certificate: ATEX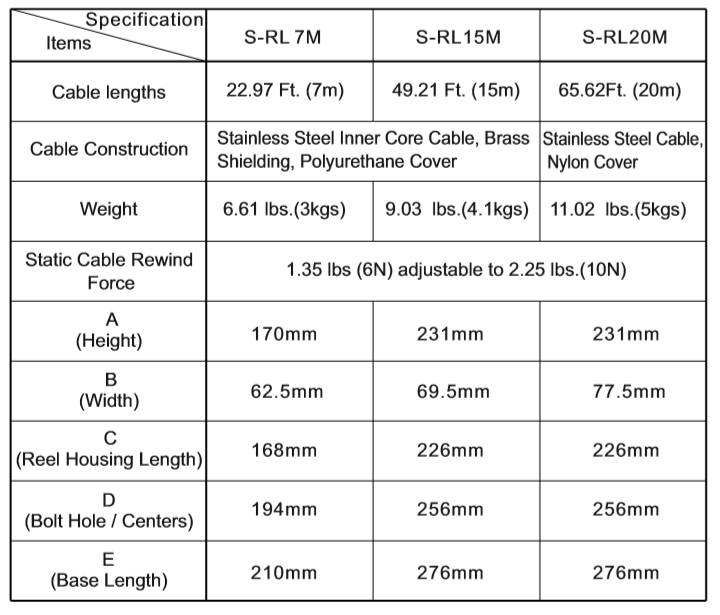 The ATEX approved Static Discharge Cable Reel with retractable cable is suitable for use in areas where highly inflammable and explosive materials are being transferred. Recommended application includes but is not limited to:
1) Gasoline filling stations
2) Transport tankers, Vacuum Loading and Unloading tankers, Pneumatic tankers
3) Railroad tank cars
4) Petrochemical Refineries
5) Chemical processing and manufacturing industries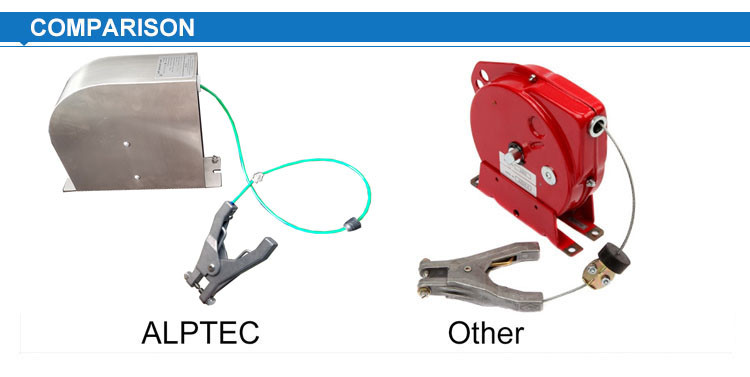 | | | |
| --- | --- | --- |
| | ALPTEC | Other |
| Material | 304 SS | Fe |
| Cable | Copper or SS | SS |
| Tips | Nichrome | Stainless steel |
| certificate | ATEX | No |
| Spring | Defend spring | Simple spring |
5. Installation Diagram & Dimensions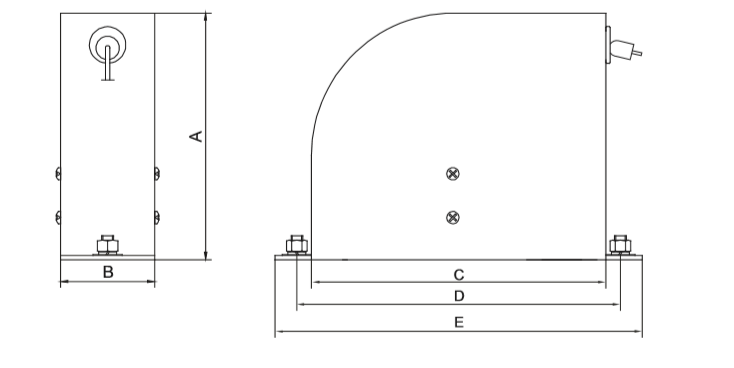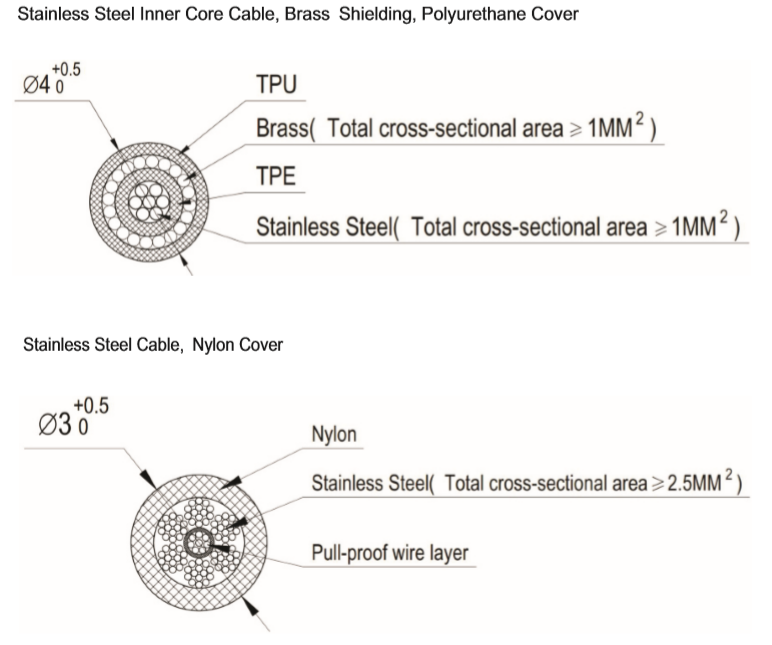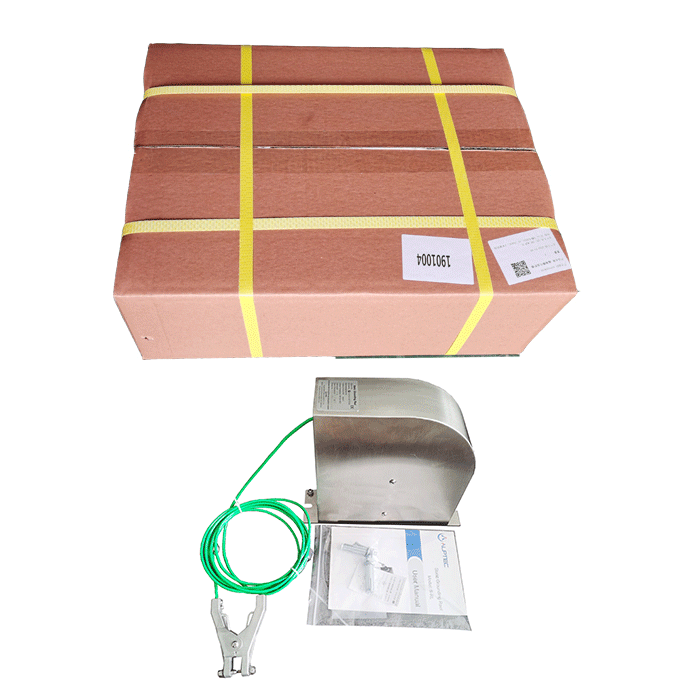 Packaging: cartons(4 pcs in one carton)
Delivery time:
2 days after payment
Delivery: by sea or courier such as FedEx, DHL, TNT, UPS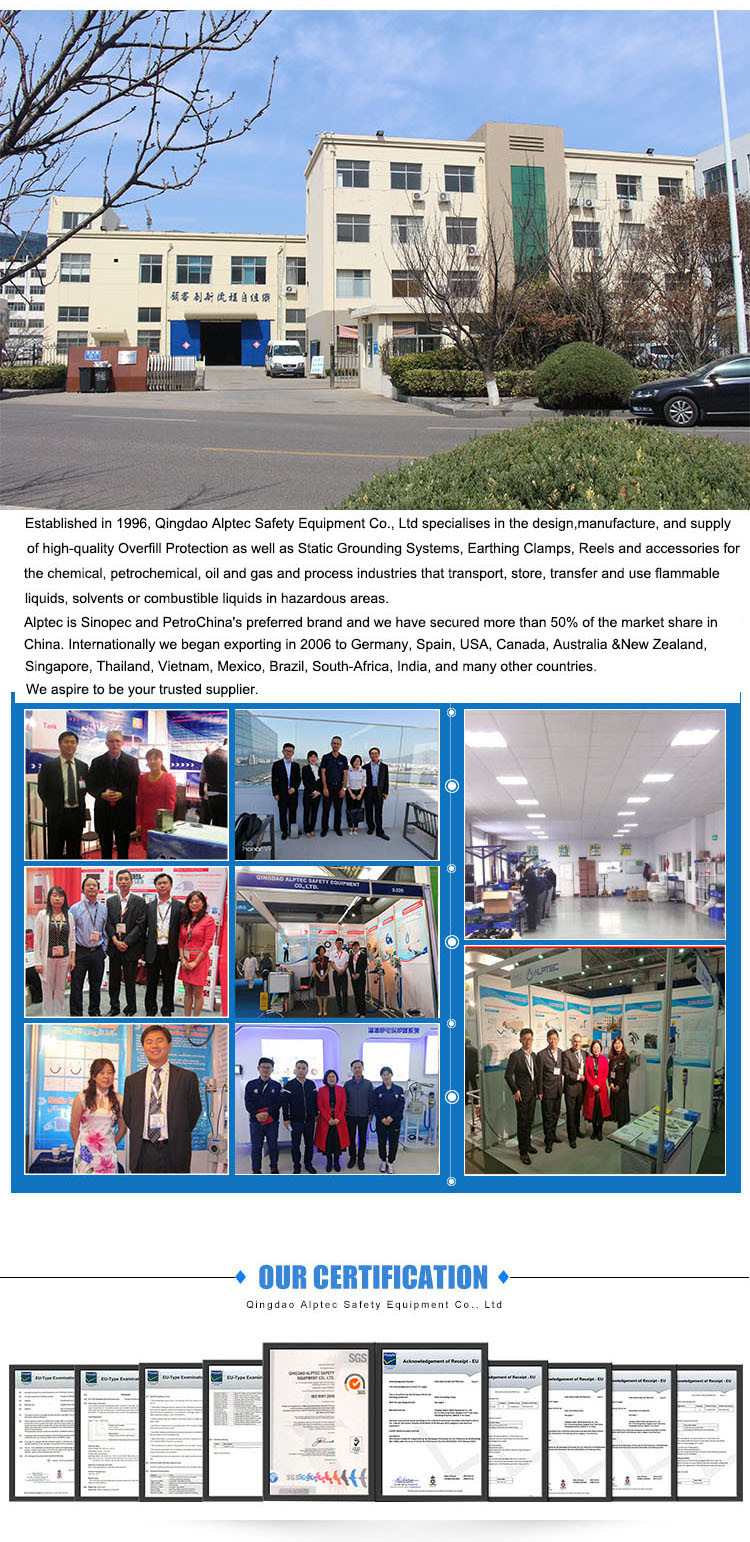 The Marking signify the compliance with the 2014/34/EU ATEX Directive.The various markings are described below.
Ex II 2 G Ex h IIC T6 Gb (Assessed to EN80079-36: 2016)
Specific mark for explosion protection.
II Equipment Group II: It's designed to be used in in explosive atmospheres other than mins.
2 Equipment Category 2: The equipment is protected against ignition hazards in normal operation where a gas is likely to occur under normal conditions.
G Equipment is intended for exposure to explosive gasses and mists only (not protected against explosive dusts).
Ex Explosion-proof mark.
h Level of Protection,the protection type of the product is "c".
IIC The typical gas of the explosive gas atmosphere is hydrogen.
T6 In normal operation, the maximum environment temperature is 60℃, the maximum surface temperature is 66.6 ℃ and shall not exceed 85℃.
Gb The equipment does not contain any effective ignition sources during normal operation and expected malfunctions.