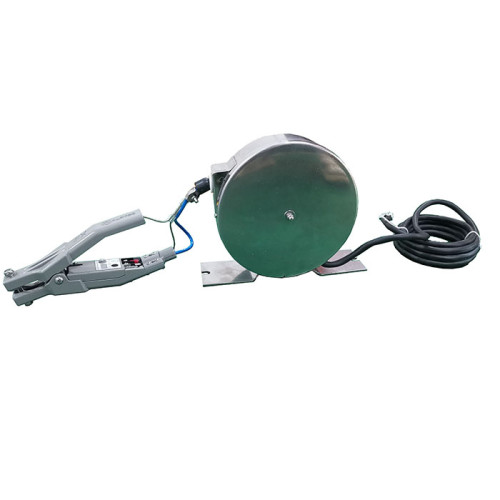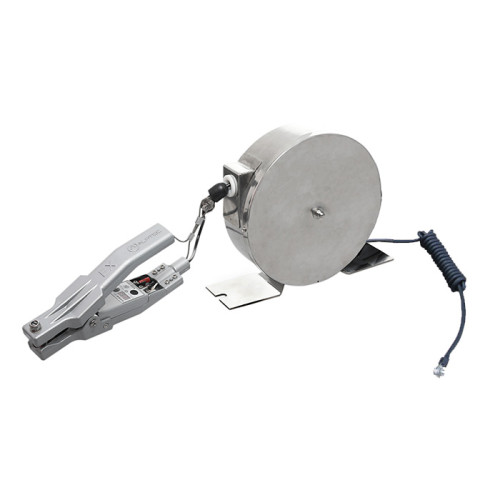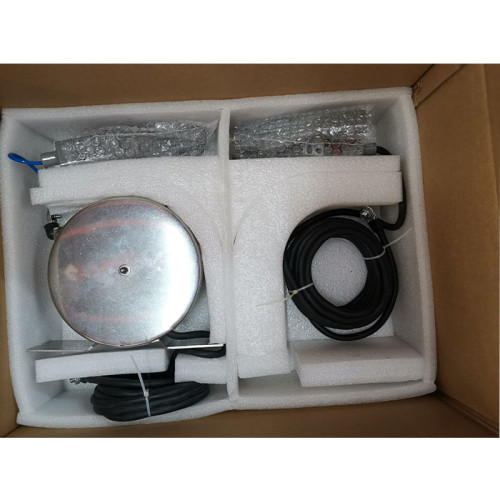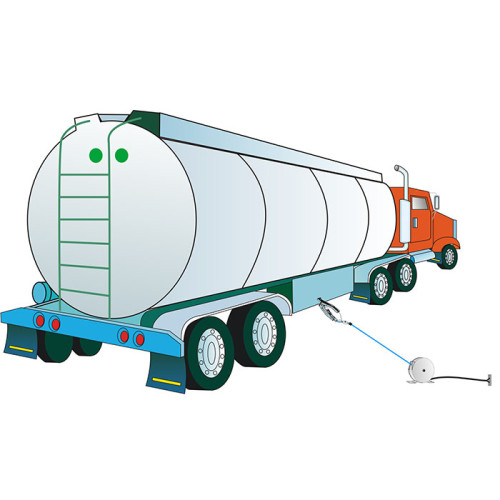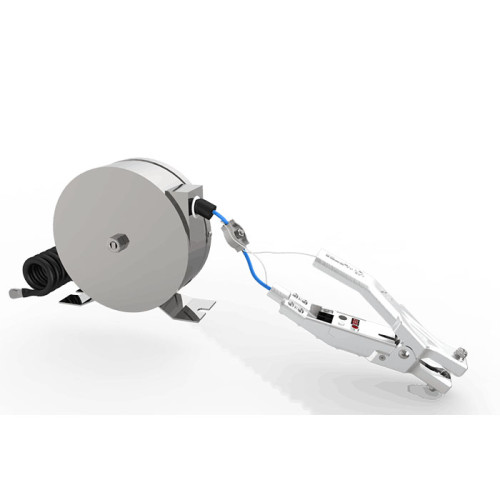 Battery operated Static Grounding Reel with Alarm
Item specifics
Structure

316L SS Hosing+ Grounding cable
Clamp Material

Aluminum
Cable Length

7m
Gross Weight

3.5kgs
Description
The "Static Grounding Reels with Alarm" have a self­-retracting cable drum and an instant locking mechanism to prevent the cable from becoming tangled.
The standard SA-YL model includes a 7m (23ft.) polyurethane jacketed stainless steel cable. The heavy duty grounding clamp (with replaceable stainless steel tips) is connected to the cable for a solid connection to the grounding surface. SA-YL Static Grounding Reels are also available with 15m (49ft.) and 20m (65ft.) cable lengths.
1. Stainless steel housing and base plate.
2. The sealed housing prevents the cable from being exposed to corrosive and harsh environments.
3. The self-storing cable design prevents personnel from being exposed to trip hazards. The self-retracting cable mechanism keeps the cable stored in safe, organized manner.
4. An instant locking mechanism in spring rewind cable reel holds the cable at the desired extended length.
Alarm: Audible alarm
Alarm Volume: >90dB (Alarm sounder 90dB at 30cm)
Monitoring Set Point: 60 ohms
Battery: Lithium battery (3.6V)
Clamp Cable Length:7m (23ft.)
Certification: ExiaIICT4 Ga
The Static Grounding Reel is suitable for use in areas where highly inflammable and explosive materials are being transferred. Recommended application includes but is not limited to:
1) Gasoline filling stations
2) Transport tankers, Vacuum Loading and Unloading tankers, Pneumatic tankers
3) Railroad tank cars
4) Petrochemical Refineries
5) Chemical processing and manufacturing industries
5. Installation Diagram & Dimensions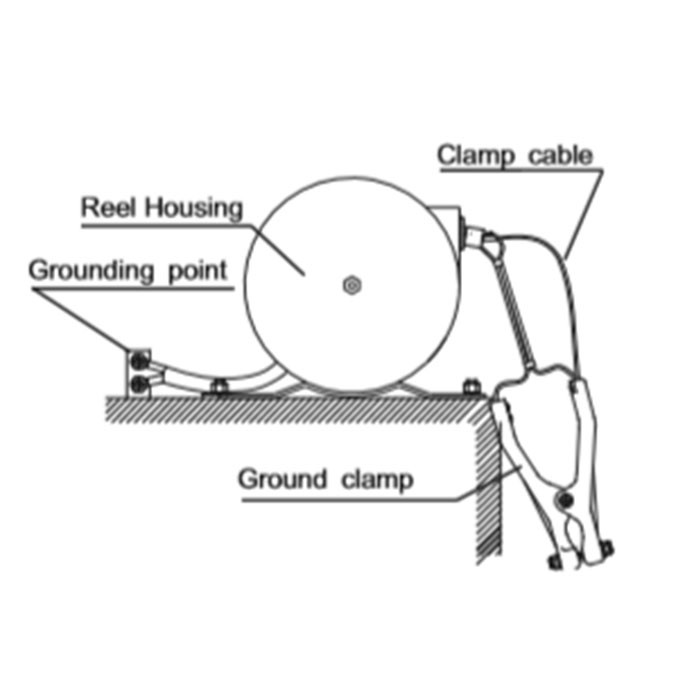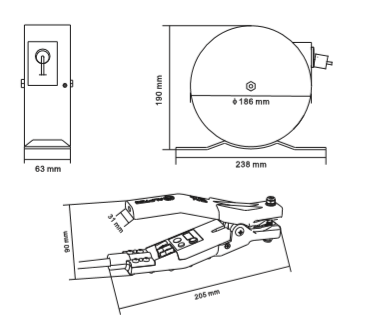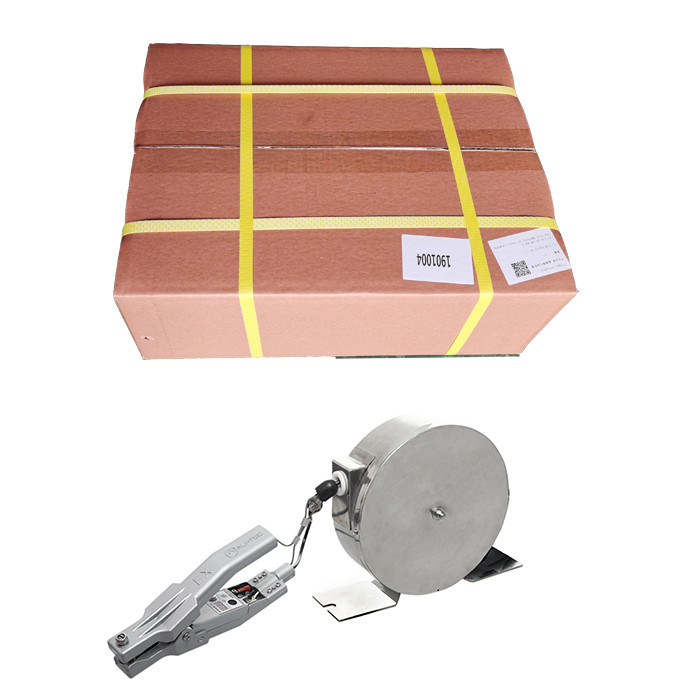 Packaging: cartons(4 pcs in one carton)
Delivery time:
2 days after payment
Delivery: by sea or courier such as FedEx, DHL, TNT, UPS