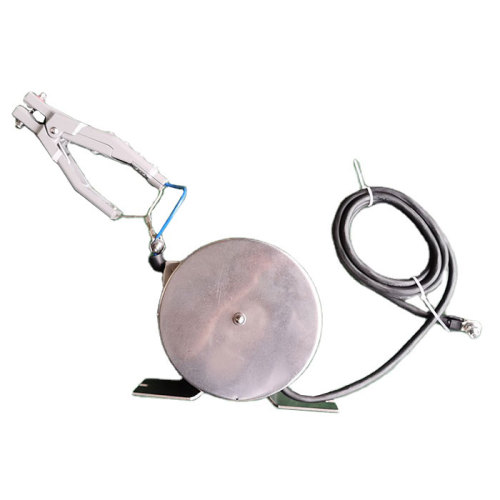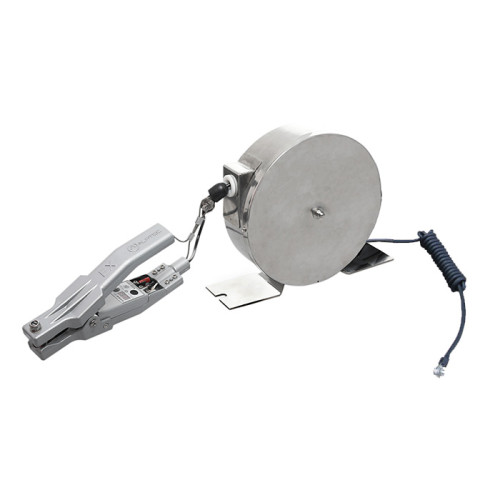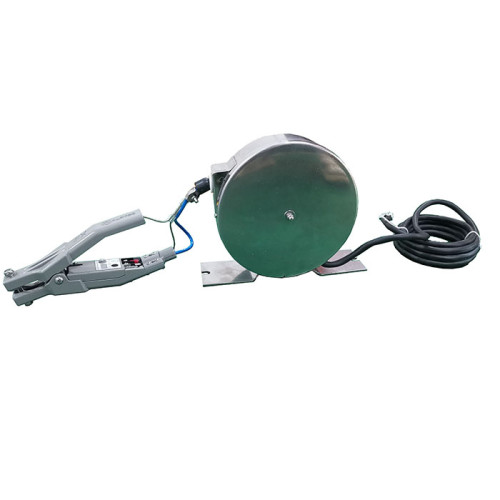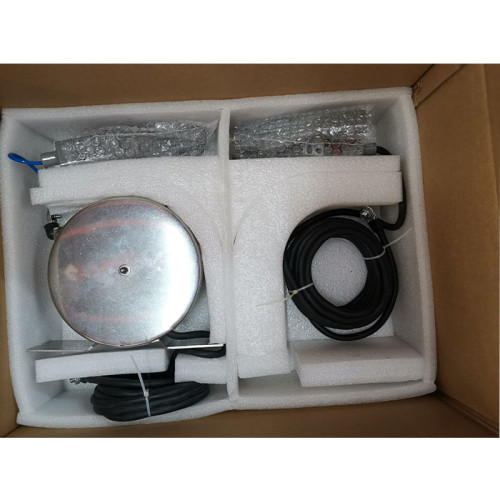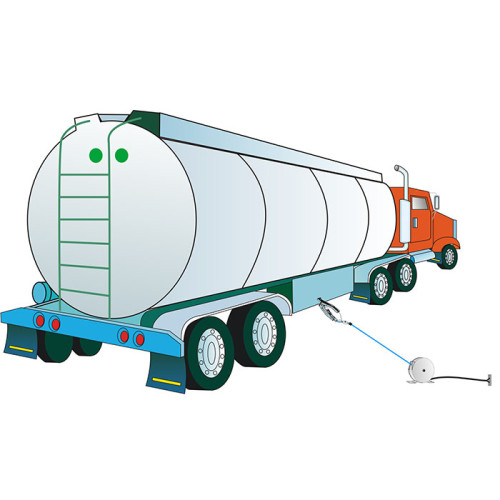 Automatic cable retraction reel with Alarm
Item specifics
Structure

316L SS Hosing+ Grounding cable
Clamp Material

Aluminum
Cable Length

7m
Gross Weight

3.5kgs
Description
The "Static Grounding Reels with Alarm" have a self­-retracting cable drum and an instant locking mechanism to prevent the cable from becoming tangled.
The standard SA-YL model includes a 7m (23ft.) polyurethane jacketed stainless steel cable. The heavy duty grounding clamp (with replaceable stainless steel tips) is connected to the cable for a solid connection to the grounding surface. SA-YL Automatic cable retraction reel with Alarm is also available with 15m (49ft.) and 20m (65ft.) cable lengths.
1. Stainless steel housing and base plate.
2. The sealed housing prevents the cable from being exposed to corrosive and harsh environments.
3. The self-storing cable design prevents personnel from being exposed to trip hazards. The self-retracting cable mechanism keeps the cable stored in safe, organized manner.
4. An instant locking mechanism in spring rewind cable reel holds the cable at the desired extended length.
Alarm: Audible alarm
Alarm Volume: >90dB (Alarm sounder 90dB at 30cm)
Monitoring Set Point: 60 ohms
Battery: Lithium battery (3.6V)
Clamp Cable Length:7m (23ft.)
Certification: ExiaIICT4 Ga
The Static Grounding Reel is suitable for use in areas where highly inflammable and explosive materials are being transferred. Recommended application includes but is not limited to:
1) Gasoline filling stations
2) Transport tankers, Vacuum Loading and Unloading tankers, Pneumatic tankers
3) Railroad tank cars
4) Petrochemical Refineries
5) Chemical processing and manufacturing industries
5. Installation Diagram & Dimensions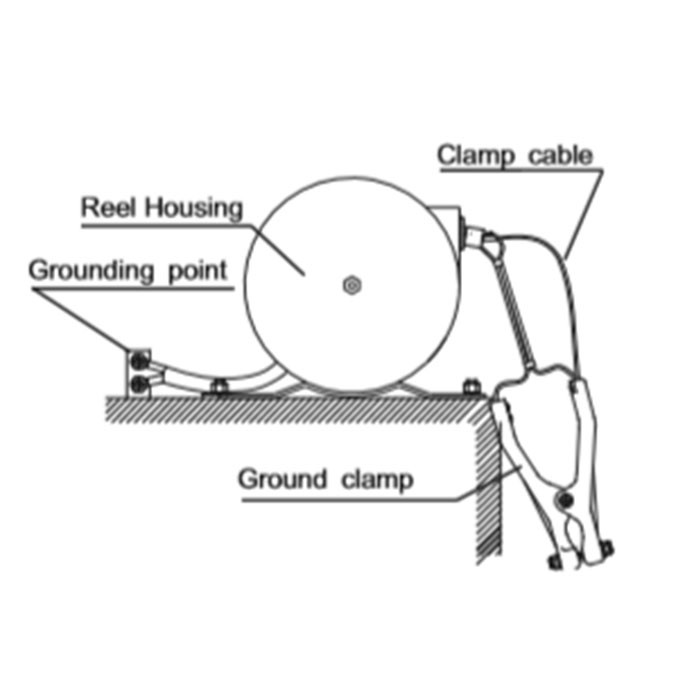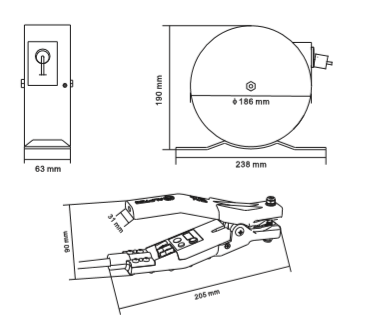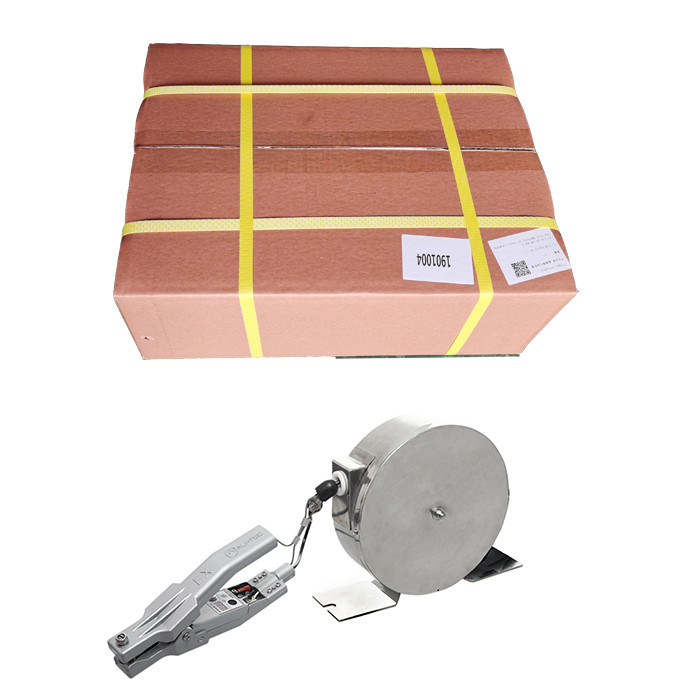 Packaging: cartons(4 pcs in one carton)
Delivery time:
2 days after payment
Delivery: by sea or courier such as FedEx, DHL, TNT, UPS
Established in 1996, Qingdao Alptec Safety Equipment Co., Ltd specialises in the design, manufacture, and supply of high-quality Overfill Protection as well as Static Grounding Systems, Earthing Clamps, Reels and accessories for the chemical, petrochemical, oil and gas and process industries that transport, store, transfer and use flammable liquids, solvents or combustible liquids in hazardous areas.
Alptec is Sinopec and PetroChina's preferred brand and we have secured more than 50% of the market share in China. Internationally we began exporting in 2006 to Germany, Spain, USA, Canada, Australia &New Zealand, Korea, Singapore, Thailand, Vietnam, Mexico, Brazil, South-Africa, India, and many other countries.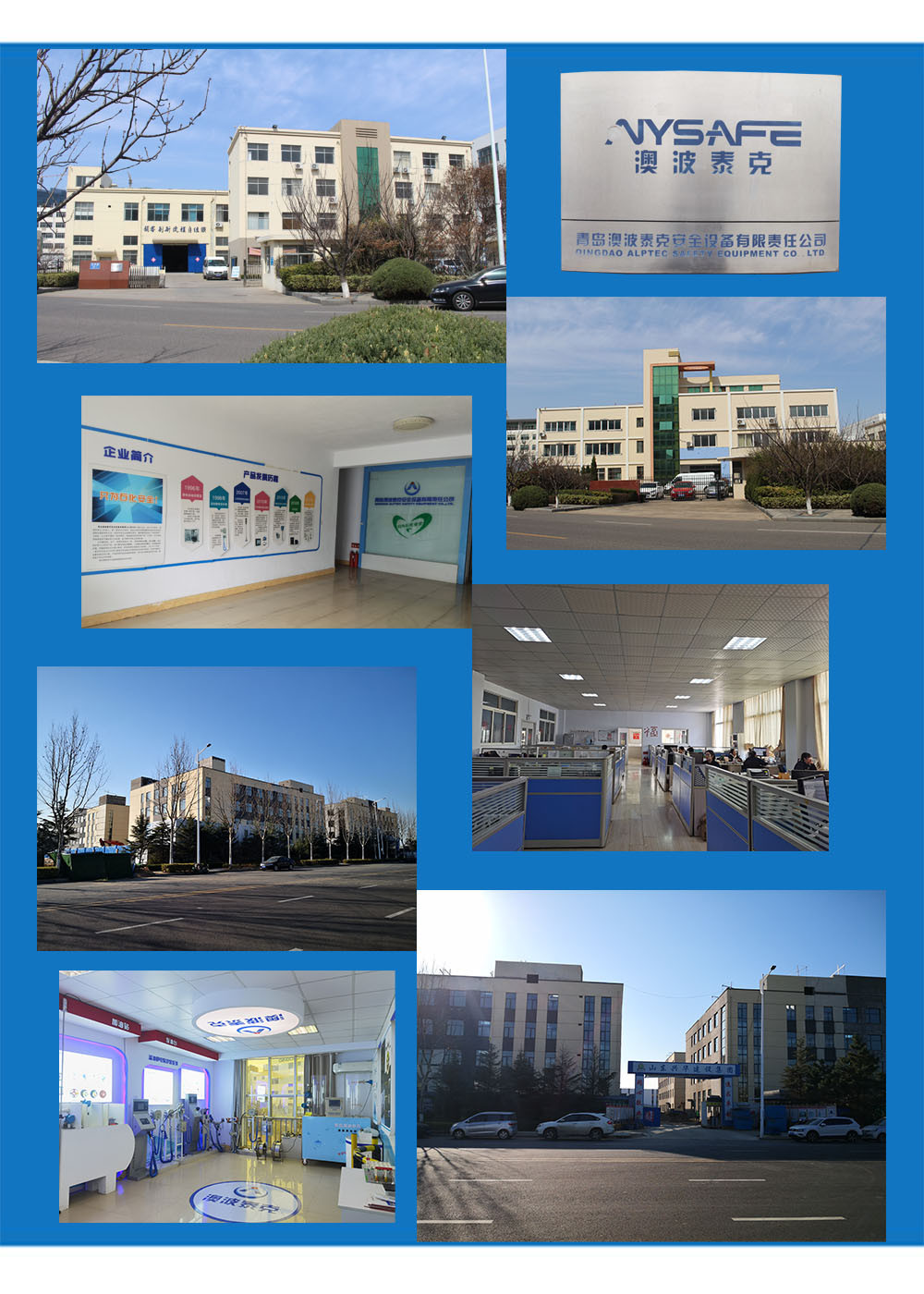 1. Excellence in the industry with over 26 years' experience
2. Good reputation
3. High quality guaranteed
4. Competitive factory-direct sale price
5. Prompt Delivery
6. Good after-sales service
7. Accept urgent order
8. We participate overseas exhibitions regularly:
ADIPEC 1-4 November 2010 in UAE
STOC EXPO EUROPE 2012 in Rotterdam
NACS Show 2012 in Las Vegas
STOC EXPO Asia 2014 in Singapore
16th Pakistan Oil & Gas Exhibition - POGEE 2018
STOC EXPO EUROPE 26-28 March 2019 in Rotterdam
OIL & GAS Thailand 09-11 October 2019
9. We are the supplier of famous companies such as
TOTAL SHELL BP PPG JOTUN DUPONT CNPC SINOPEC CNOOC
BR PETROBRAS PANDENOR ADNOC VALE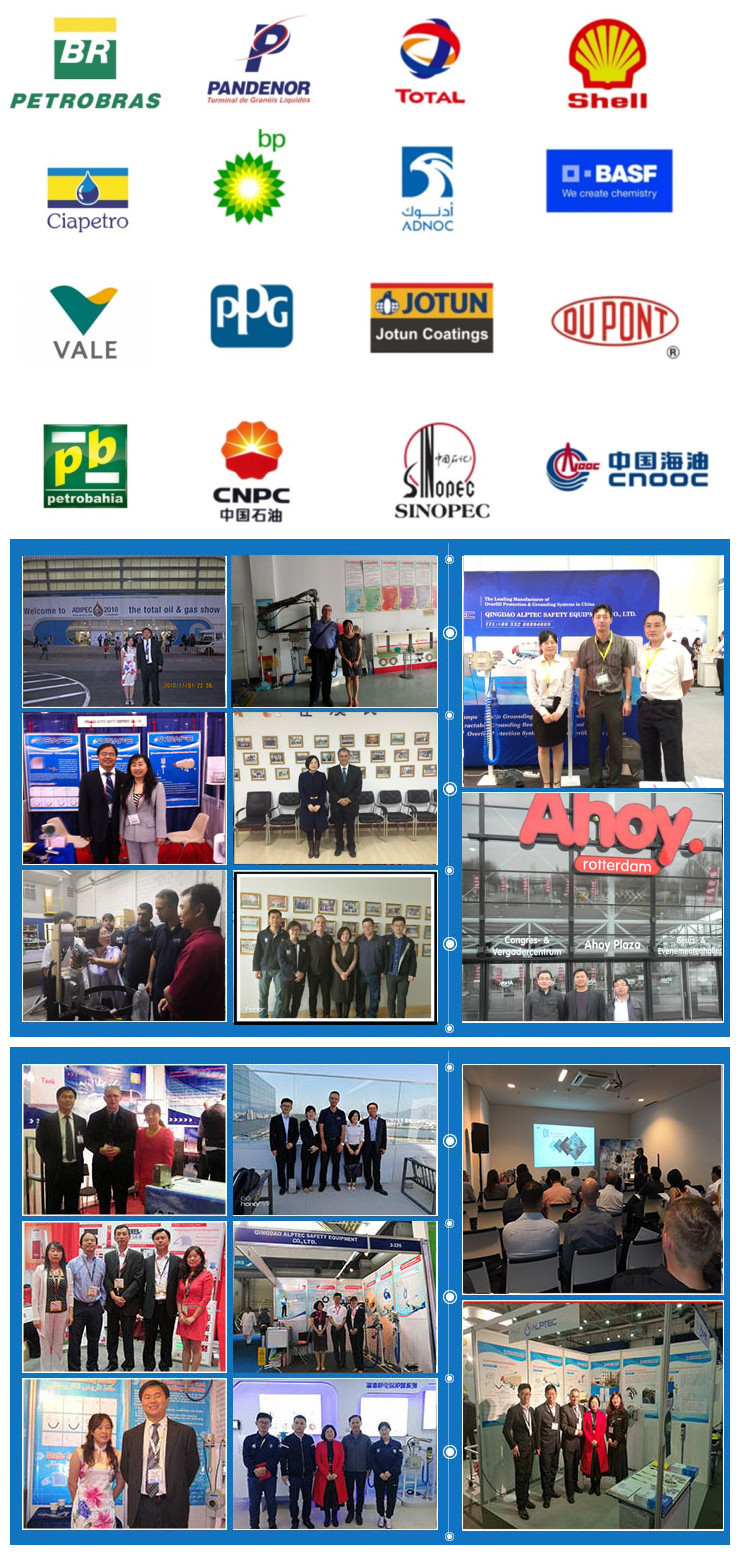 Step1: Open the clamp, there will be alarm; if you hear no alarm, please go to 7.0 Trouble Shooting.
Step2: Clip the clamp on the tanker truck and shake the clamp to remove the paint or rust until no alarm stops.
Step3: After the loading operation has been finished, pick up the clamp from the tanker truck and put it back on to the original place.