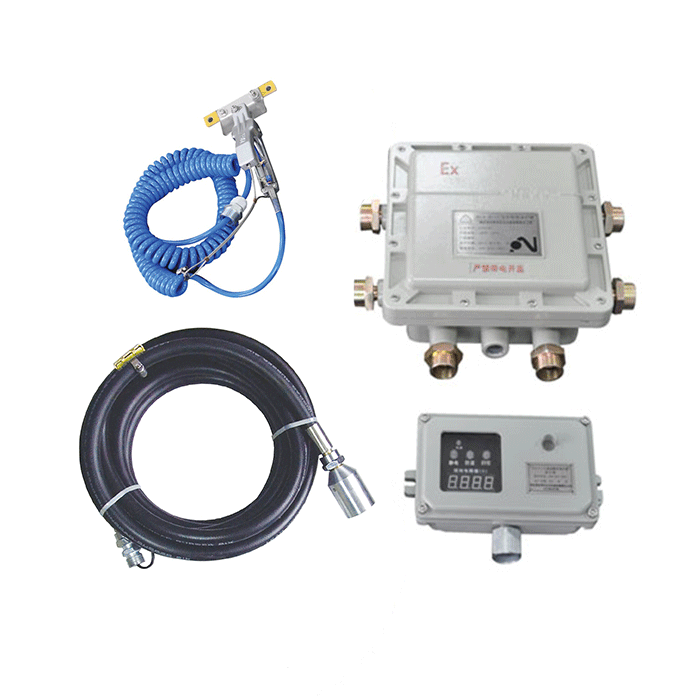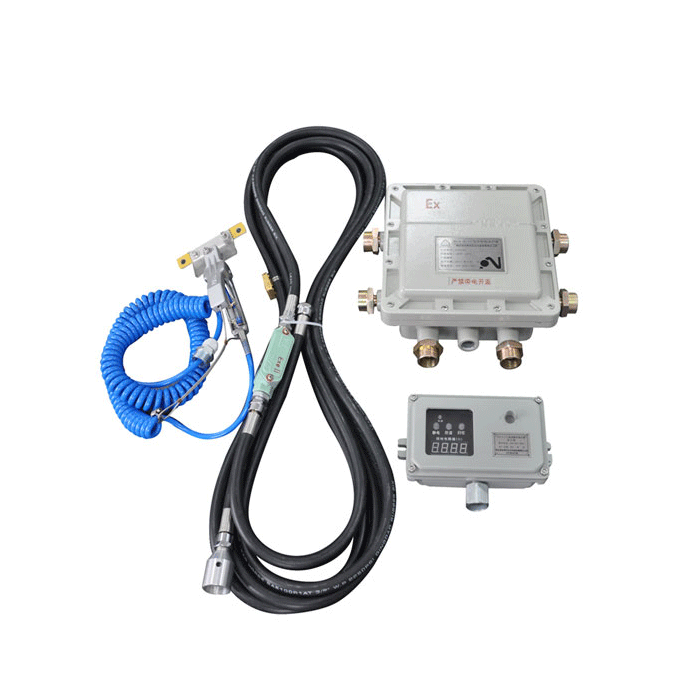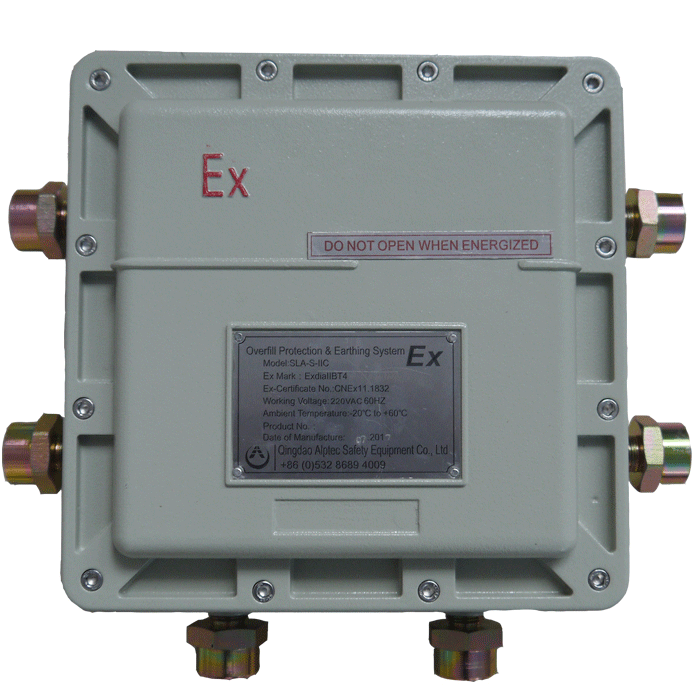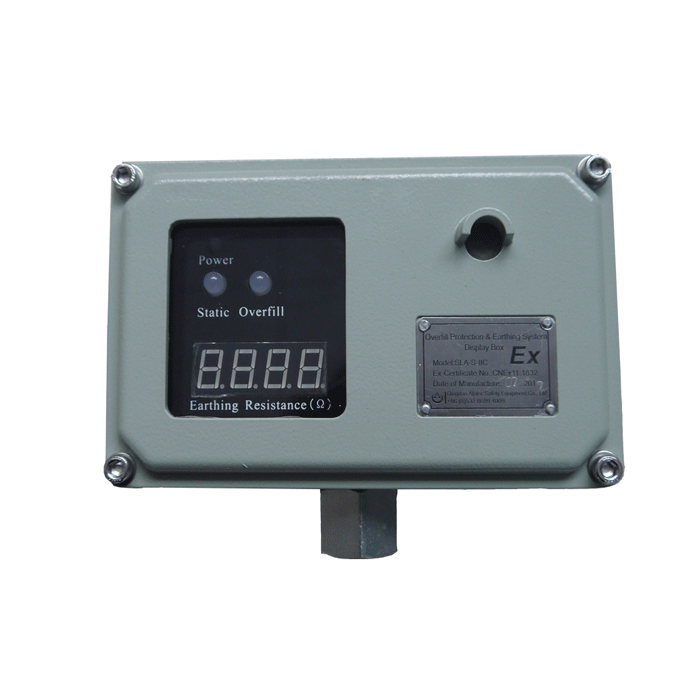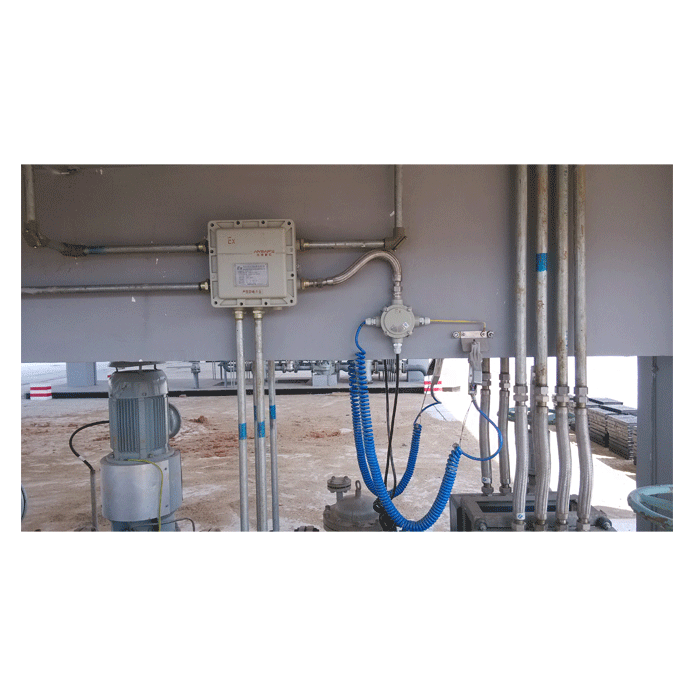 electrostatic oil spillage alarm device for oil loading process
Item specifics
Clamp length: 5m

5m
Sensor length

6m
Alarm

Visible and Audible Alarms
Description
The "Overfill Protection and Grounding Systems" are designed for top loading of road tankers, rail cars, etc. ln the event of an overfill condition, the overfill sensors will send a signal through the output relay to the terminal automated loading system to shut down the loading operation. The electrostatic oil spillage alarm device for oil loading process provides overfill protection as well as grounding verification.
1. Audible and visible alarms.

2. Upon the loss of a ground connection or an overfill condition, the Overflow and grounding protector will send a signal to immediately shut off the loading operation.
3. LED display provides the resistance value of the ground connection.
4.The overfill sensor has a continuous self-check and alert feature to ensure the system is working properly.
Input Power: 220VAC±10%
Input current: <35mA
Monitoring Set Point: 10 ohms
Output Signal: 30V DC ,10A /250V AC ,10A
Ingress Protection: IP65
Spiral Cable: Extendable to 5.3 m (17.4ft.)
Operation Temperature: -40℃ to +60℃
(-40℉ to +140℉)
Sensor Cable Length: 6m(20ft.)
Alarm Volume: >90dB
4. Installation Diagram & Dimensions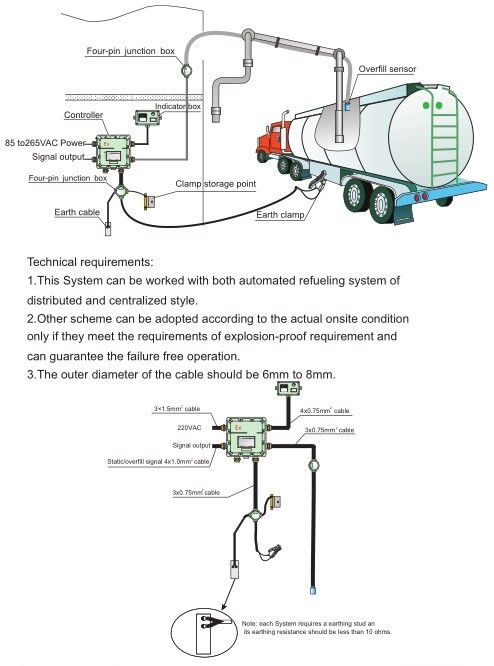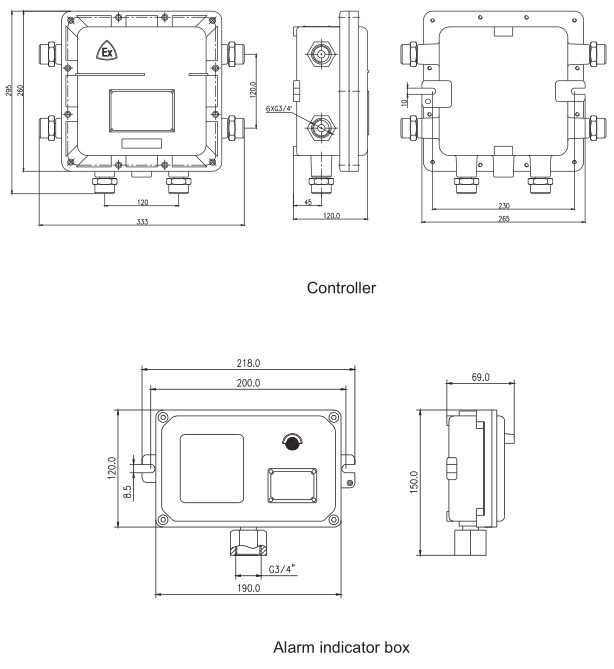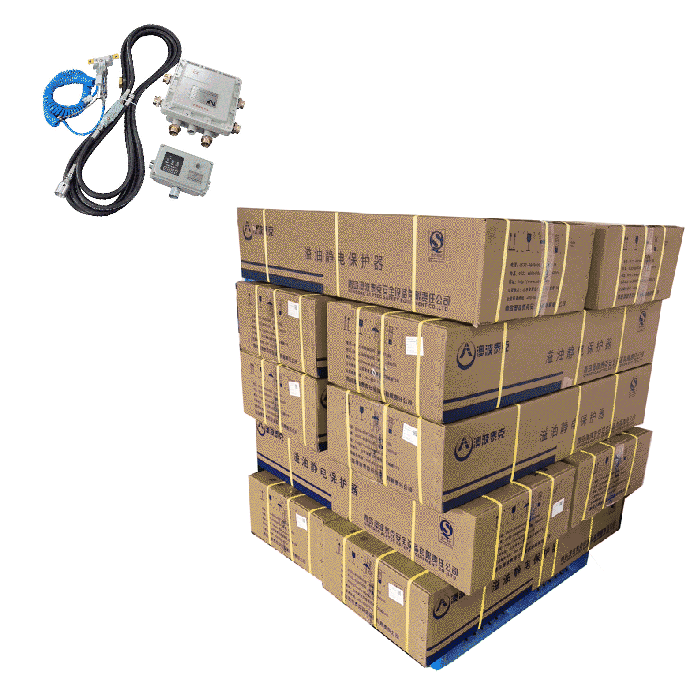 Packaging: cartons(one pc in one carton)
Delivery time:
2 days after payment
Delivery: by sea or courier such as FedEx, DHL, TNT, UPS