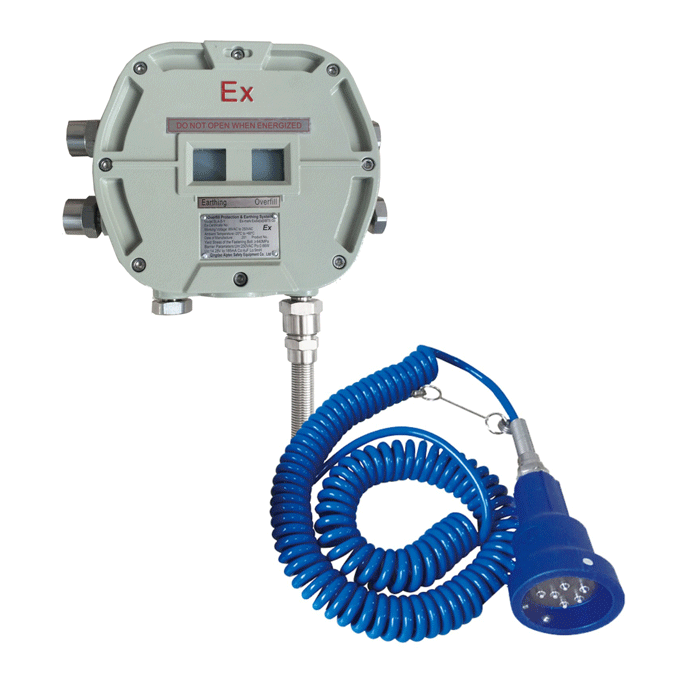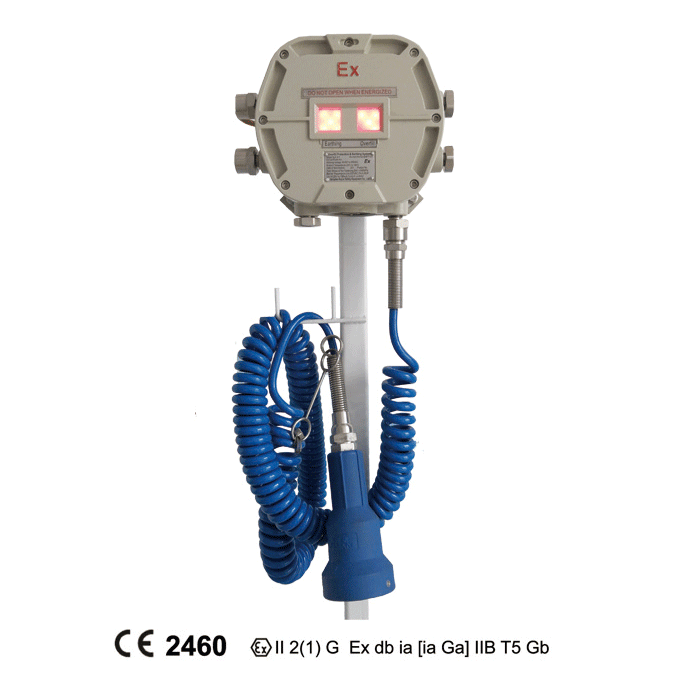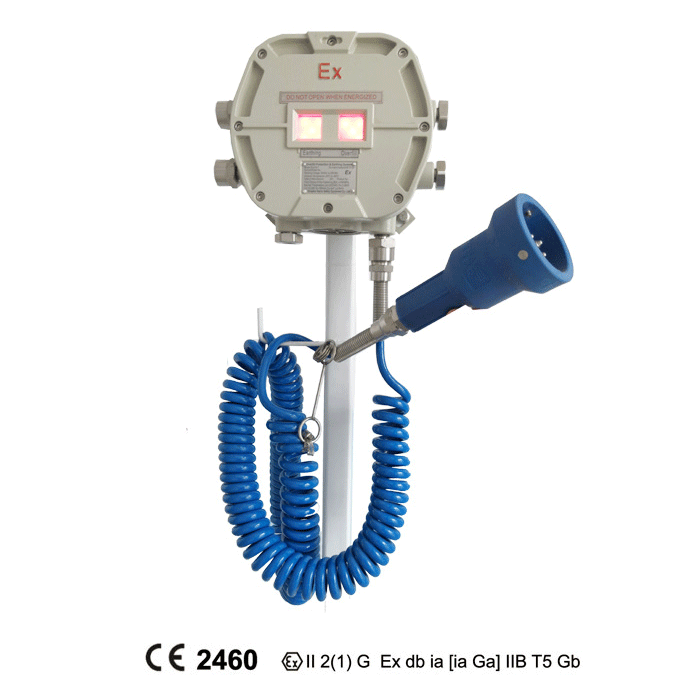 Overfill Protection and Grounding Systems for Bottom loading tankers
Item specifics
Plug cable length

8m
Input Power

85VAC to 250VAC 50Hz
Input current

<60mA
Certificate

ATEX certificate
Alarm Type

Visible alarm
Description
The ATEX approved "Overfill Protection and Earthing Systems" are designed for bottom loading of tank trucks, rail cars, etc. In the event of an overfill condition, the overfill sensor will send a signal through the output relay to the terminal automated loading system to shut down the loading operation. The systems provide overfill protection as well as grounding verification.
1. Designed and produced according to API standards.
2. Compatible with overfill sensors and sockets that meet API standard.
3. Overflow and grounding protector up to 6 overfill sensors.
Input Power: 85VAC to 250VAC 50Hz
Input current: <60mA
Alarm Type: Visible alarm
Spiral cable: Extendable to 8m (26ft.)
Output Safety Parameters:
Um:250VAC,Uo:21.42VDC,Io:149mA,Po:798mW,Co:1.19μF,
Lo:6.4mH (for overfill sensor )
Um:250VAC,Uo:14.28VDC,Io:96.2mA,Po:343mW,Co:4.28μF,
Lo:15.4mH (for earthing senor)
Ambient Temperature: -20℃ to +55℃ (-4℉ to +131℉)
EU-Type Examination Certificate No.: Presafe 16 ATEX 8909X
QAN Certificate No.: Presafe 16 ATEX 7744Q
Applicable Directive: 2014/34/EU
4. Installation Diagram & Dimensions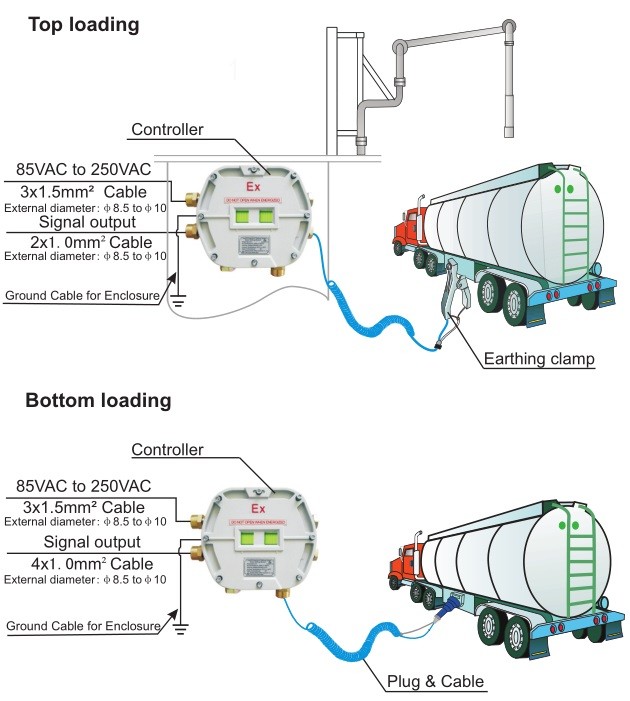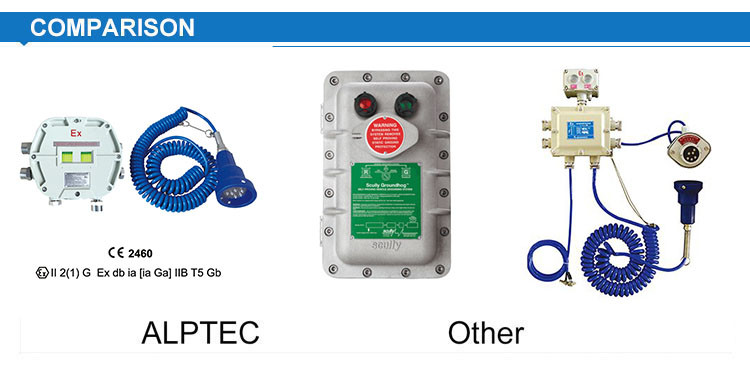 Advantage:
1.ATEX approved.
2.Easy to install.
3.Moderate price.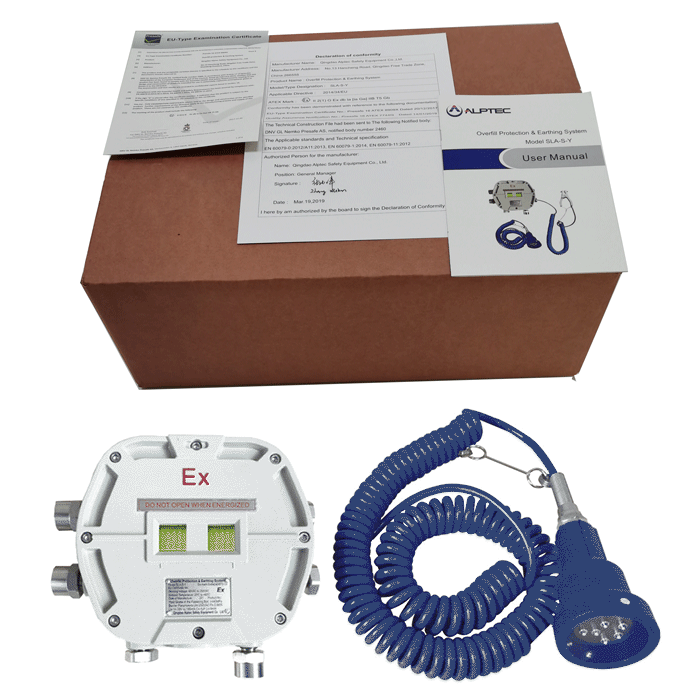 Packaging: cartons(one pc in one carton)
Delivery time:
2 days after payment
Delivery: by sea or courier such as FedEx, DHL, TNT, UPS