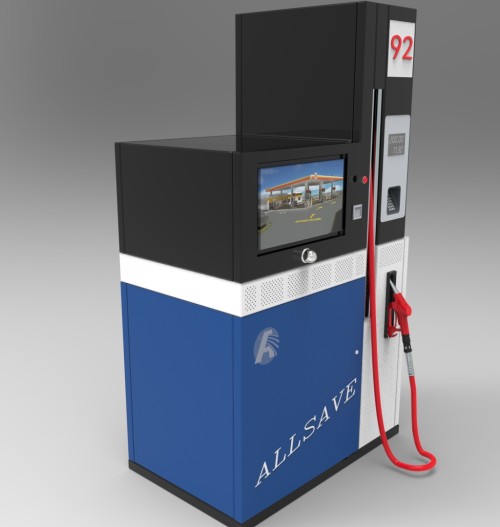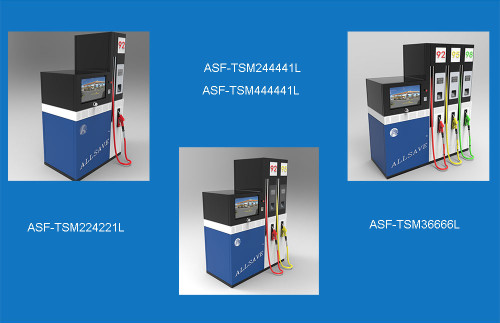 Double Oil Double Gun Flexible Fuel Dispensers
Model

ASF-TSM224221L
MOQ

1 piece
Item specifics
Accuracy

±0.30%
Flow Range

(5~55) L/Min
Work Pressure

<300 Kpa
Magnitude of Discharge

Small and Medium
Oil Transportation Mode

Submersible Pumping
Description
Your customers are demanding more and more alternative fuel options. The Encore NF Series helps broaden your fuel offering while keeping the fueling experience simple and safe. With the industry's broadest set of flexible fuel options, the NF Series offers up to six product selections from one fueling position. It's a smart investment that lets you maximize branding and sales opportunities, while keeping the numbers of tanks needed to a minimum.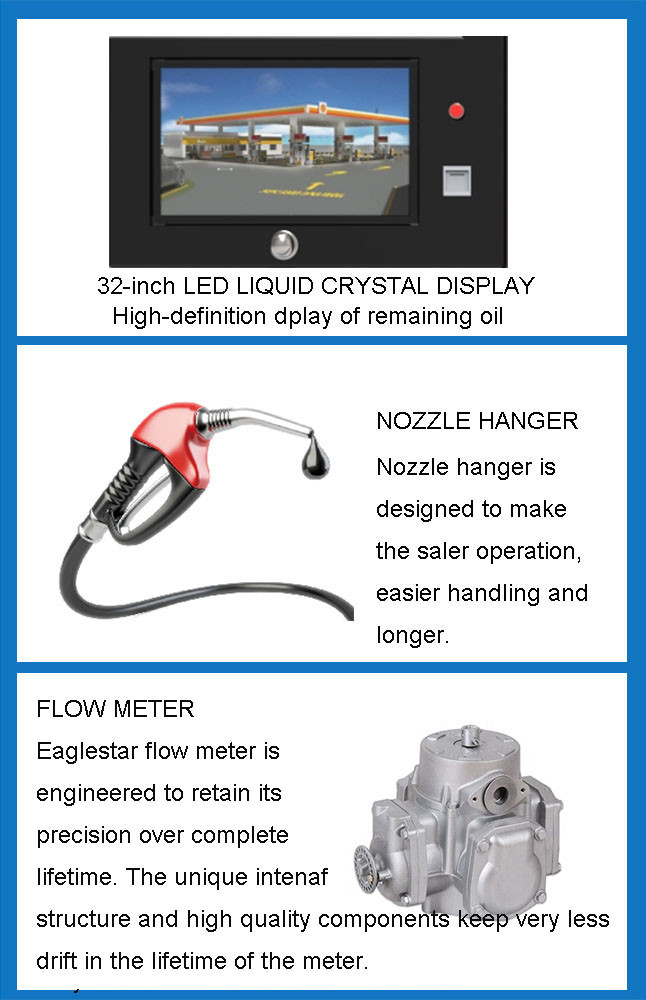 1. Meet the refueling function and adopt a 32-inch human-computer intelligent interactive touch screen, the oil product and non-oil marketing interface can be switched at any time, increasing human-computer interaction and promoting sales;


2. The large LED screen of the top box can be linked with the 32-inch large screen of the fuselage to display the oil product label, oil price, customer refueling information, advertising promotion information, weather forecast, etc. in real time. In order to realize the reconstruction of the operation area and the publicity area, the license plate payment and ETC non-inductive payment functions are linked, and the license plate number and other information can also be displayed;


3. The side arm of the fuel dispenser also has a built-in silent guide hose stretcher, which can stretch and stop the hose as it is pulled, saving time and effort, and avoiding the hose being mopped and rolled. The inner side of the side arm hose box is designed with a roller mechanism to reduce the friction of the hose and improve the service life of the hose. The overall design of the hose stretching mechanism reduces the labor intensity of employees, which is safe and convenient;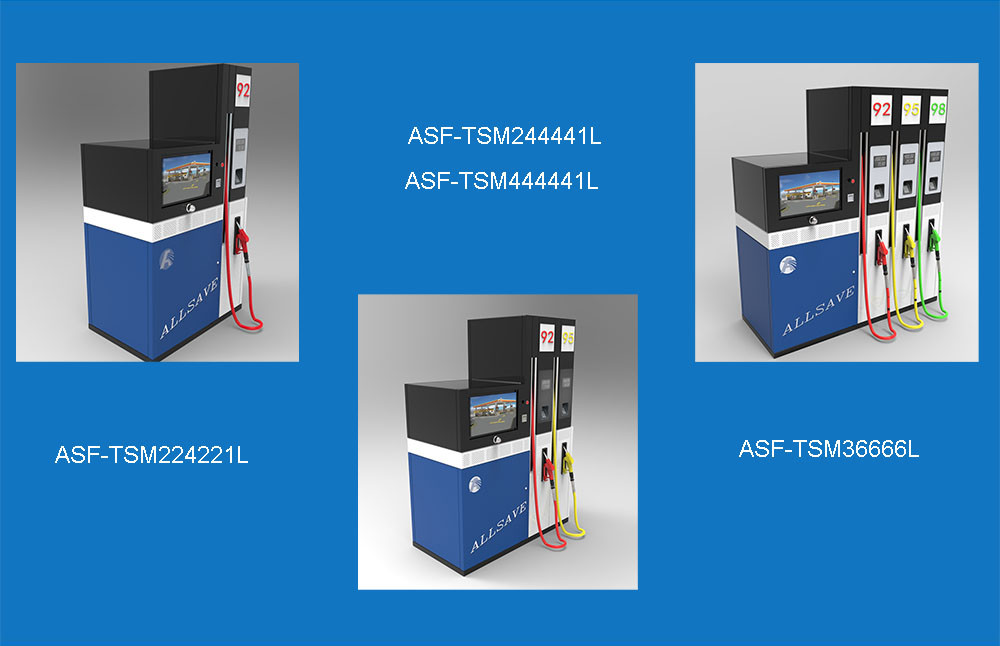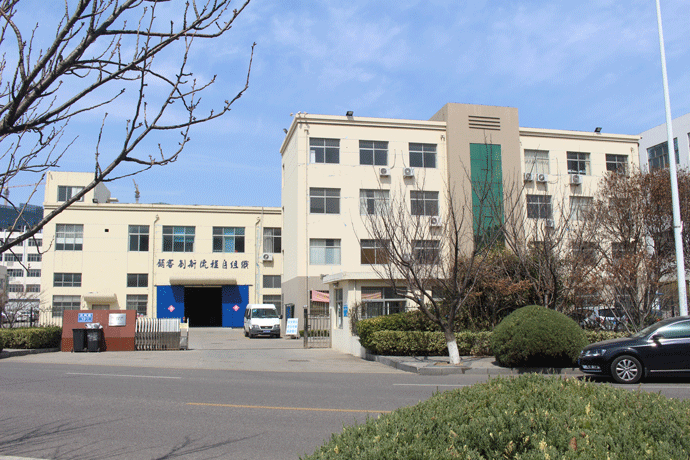 Established in 1996, Qingdao Alptec Safety Equipment Co., Ltd specializes in the design, manufacture, and supply of high-quality Overfill Protection as well as Static Grounding Systems, Earthing Clamps, Reels and accessories for the chemical, petrochemical, oil and gas and process industries that transport, store, transfer and use flammable liquids, solvents or combustible liquids in hazardous areas.

Alptec is Sinopec and PetroChina's preferred brand and we have secured more than 50% of the market share in China. Internationally we began exporting in 2006 to Germany, Spain, USA, Canada, Australia &New Zealand, Korea, Singapore, Thailand, Vietnam, Mexico, Brazil, South-Africa, India, and many other countries.
We aspire to be your trusted supplier.