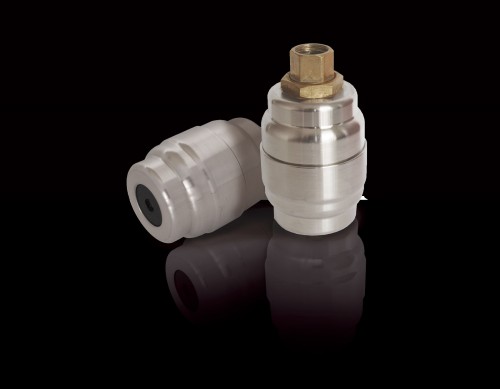 Description
Designed for high-pressure, high-impact car cleaning applications, including: wheel washing, floor washing, brush pre-washing and foam washing.
• Greater Impact: The Blast-Tec Pro blasts a 0° straight water stream at 1000 PSI, while the stream rotates at 1500-2500 RPM to provide a 24° cone of coverage.
• Less Water – Improved stream quality results in greater impingement, allowing you to use a smaller nozzle size while getting the same impact as nozzles with higher GPM flow rates.
• Heavy Duty – Corrosion-resistant stainless steel housing and precision machined tungsten carbide wear surfaces offer long life and smooth operation.
• Long Lasting – The minimal number of components reduces complexity for better reliability-5 times the life of the market competing products. The provision of repair parts extends the overall service life and reduces operating costs.
SPECIFICATIONS
Operating Pressure at Nozzle: 5.5Mpa-7.5Mpa
!WARNING! The correct water pressure is what causes the rotor assembly to rotate properly. Setting pressure too low may cause failure to rotate or laser. Setting pressure too high may cause nozzle to fail prematurely
Water Temperature: 49℃ Max
PH 5.5-8.5 Water Quality: Must be PH neutral. 5.5 - 8.5 PH
Water Filtration: 100 micron filtration recommended.
31cm-80cm Optimal Operating Distance: 31cm-90cm
G1/4 Imported thread: internal thread G1/4
NOZZLE SELECTION AND SIZING
Proper nozzle selection should take into consideration the type of application, your pressure setting distance from the substrate, and the nozzle number size.
Pump Capacity –The pump must be able to generate the flow required by all nozzles at 6Mpa.
For example, a wheel blaster with three #3 Nozzles (6LPM per nozzle) on each the driver's and passenger's side (total of 6 nozzles) will require pump capacity of 18LPM at 6Mpa.

Flow
| | |
| --- | --- |
| Nozzle number | Flow (under 6Mpa pressure) LPM |
| 20# | 3.9L |
| 25# | 5L |
| 30# | 6L |
| 35# | 7L |
| 40# | 8L |