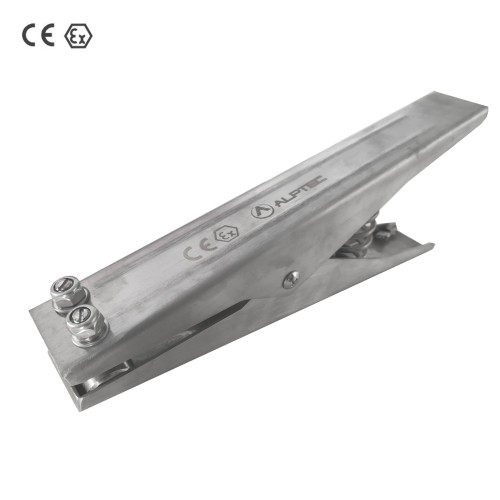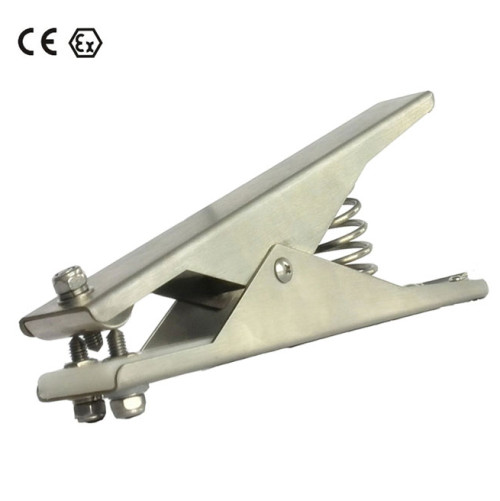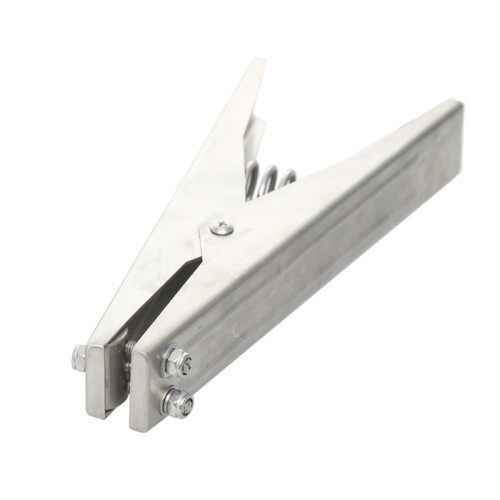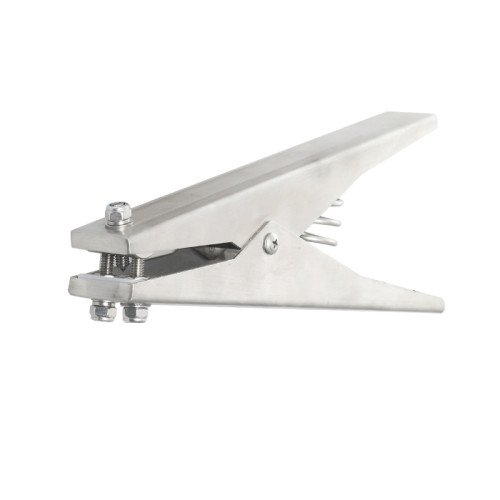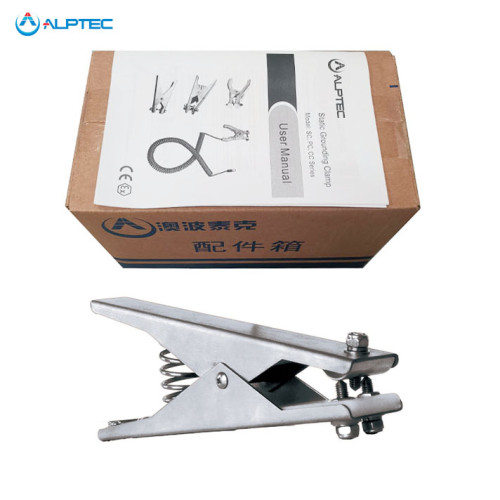 ATEX approved Huge Stainless steel clamp with 3 tips
Item specifics
Material

316L stainless steel
Opening

28mm
Dimensions

236mm X 93mm
Weight

510g
Description
(1)The Huge Stainless steel clamp are ATEX approved.
(2)316L stainless steel construction with 3 stainless steel points, more durable and corrosion-resistant.
(3)The sensing clamp can be connected to an electronic apparatus together with a two-core cable.
ATEX approved

Huge Stainless steel clamp

510 g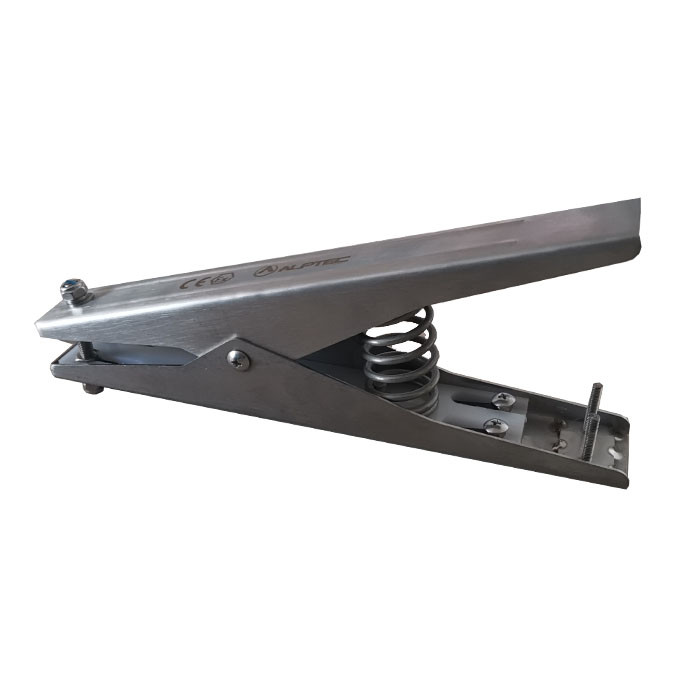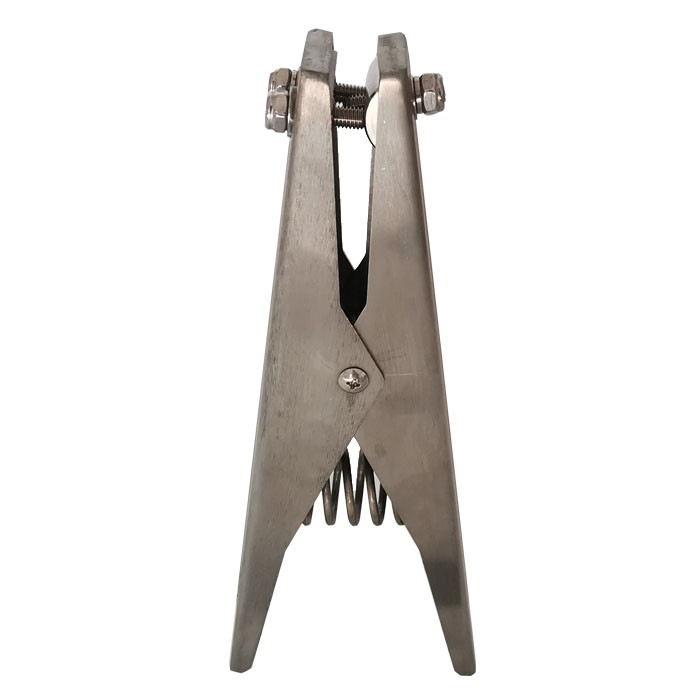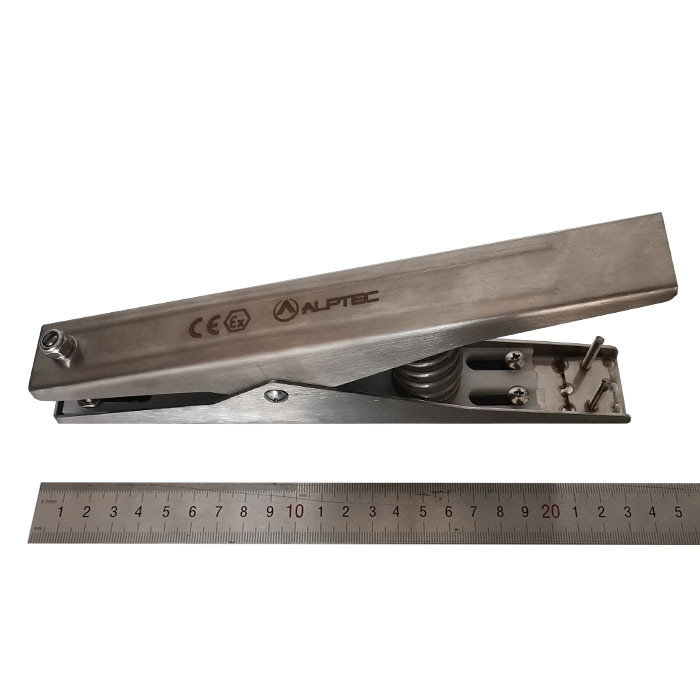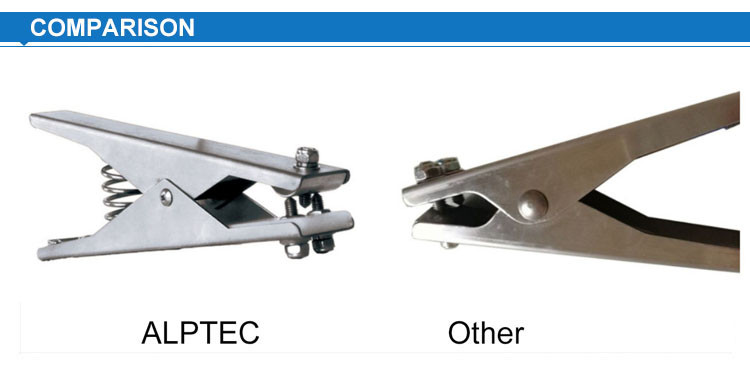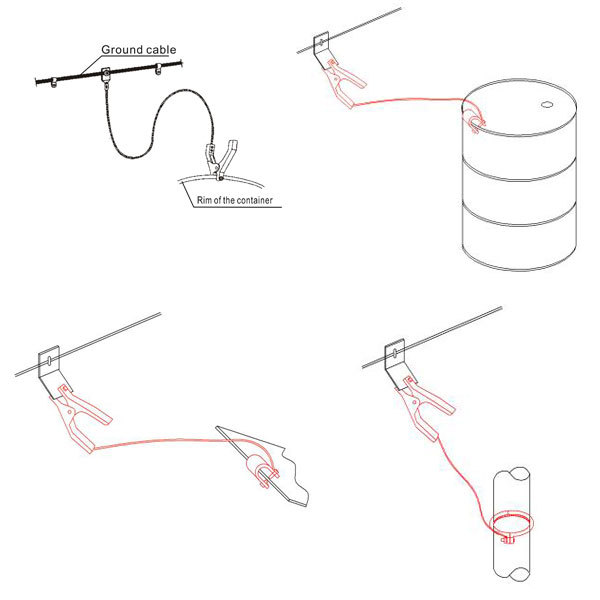 Recommended application for the system includes but is not limited to:
1) Tank truck loading and railway loading.
2) The equipotential connection of loading arms or oil pipeline.
3) The transfer of the drums containing raw materials.
Environment temperature: -40℃ to +60℃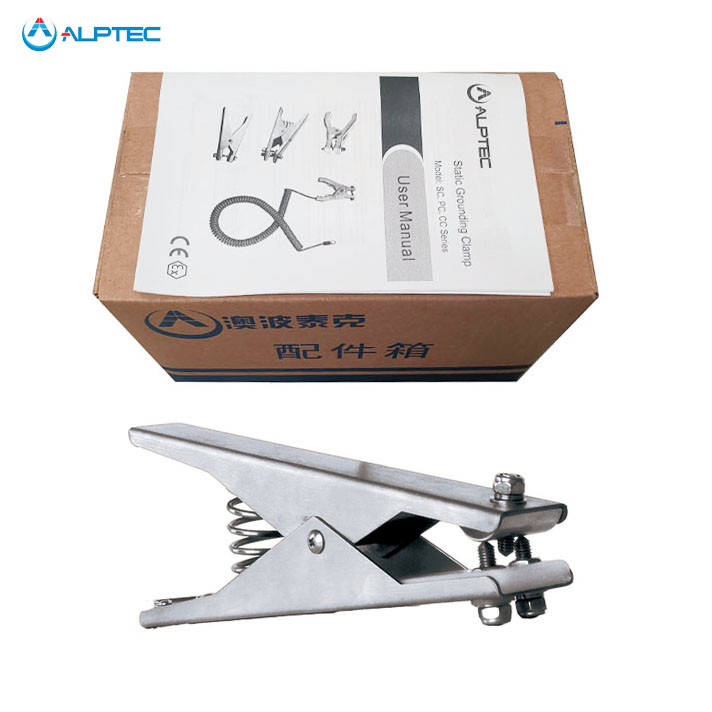 Packaging: cartons(10 pcs in one carton)
Delivery time:
2 days after payment
Delivery:Shipping is depended on customers, either by sea or courier such as FedEx, DHL, TNT, UPS
6.Sizes and Outline drawings