Two times visits by Singapore partner to promote bilateral trade
Share
publisher

ALPTEC
Issue Time

Apr 9,2019
Summary
Retractable Grounding Reels for floating roof storage tanks uses a 316L stainless steel housing, and the double-layer braid to resist corrosion.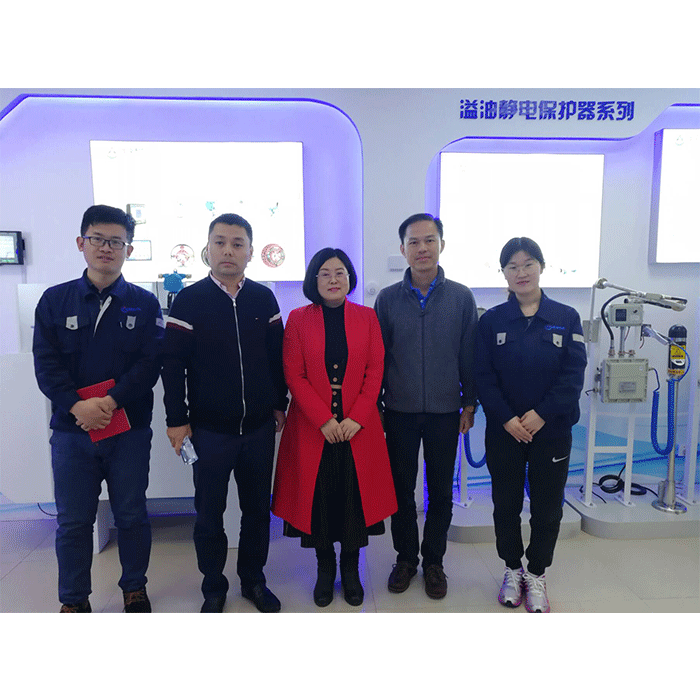 Two times visits by Singapore partner to promote bilateral trade
As Singapore's most powerful agent, they opened a corner for ALPTEC to enter the Singapore market. In order to further promote the cooperation between the two parties, they visited for the second time on April 9, 2019.
In 2017, when they learned about the products of ALPTEC, it was the Retractable Grounding Reels of other brands on the customer's oil tank that broke down in less than half a year. Because of the environmental factors of high sulfur concentration, even the world-famous brand equipment cannot last for more than 6 months. Their general manager learned that ALPTEC uses a 316L stainless steel housing, and the double-layer braid. They visited our factory and samples, and soon the first order was completed.
During this visit, the general manager of the Singapore Company and the general manager of the Beijing branch came to visit together. At this time, after two years of research and development, the lightning current shunt has improved the braiding material and waterproof performance. They had a very high degree of product recognition. After two years of market verification, only one set of equipment has problems in the case of strong corrosion, far exceeding the customer's psychological life expectancy of 6 months. In addition, ALPTEC provides new products services for free, end users are assured, and they and ALPTEC are very comfortable in cooperation.
During this visit, they also stated that they would promote ALPTEC's Static Grounding Monitoring System and Self-recovery bollard. Static Grounding Monitoring System are ATEX certified products and have sold well in Europe, South America, Southeast Asia, and other markets in recent years; Self-recovery bollard is a type of elastic colloid that can withstand the impact of vehicles while hitting the ground and vehicles. The damage to the cylinder is minimized, and has been included in the material management system of many provinces and cities, Sinopec and Petro China.
I believe that with the further business exchanges between the two sides, Singapore will serve as a springboard for the Southeast Asian market, and Retractable Grounding Reels will blossom everywhere in the Southeast Asian market.